I know this month is coming to a quick end (I can't believe it's almost March already, I swear I only just had Christmas), but I came across a blog today that has been posting about a big project 'Self Love Month'.
The blog is
A is for Ampersand
, written by Amy, a 24 year old self confessed cat lady who loves all things crafty.
She's been posting things dedicated to self loving and overcoming insecurities and just optimistic posts in general. It's a really nice idea and she's been getting a lot of brilliant feedback about it.

Check it out here: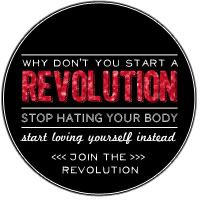 I'll be posting some prints from my first shoot later since I got to use the dark room today :)
Also, I'm in love with my new skirt I ordered last week. Worn with New York Hard Rock Cafe Tshirt, and denim jacket, and tights! Which I can finally wear after two weeks of floaty non-skin-touching skirts. My tattoo is still slightly scabby but it's healed up pretty good :)